Somatic Cells cost us milk that we never see due to damage to milk secretory cells. The value of this can be calculated and the Tracker system does this day by day.
The chart below shows the value of the milk estimated to have been lost due to somatic cells over a range of the average somatic cell counts recorded on a selection of Tracker farms with SCC's over 100,000 cells. The average lost value to date for the 2015 season calculates at $7,420. This is equivalent to around 8.22c/kgMS less income per milk solid produced. For herds with SCC's over 200,000 the cost averages $15,475 but there is quite a range and you should calculate your own cost.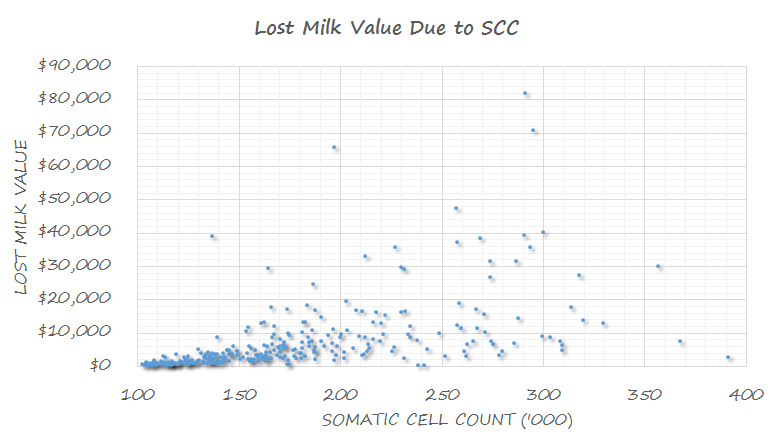 The data to date for this season shows that around 12% of herds on Tracker have average SCC's of less than 100,000. The chart below shows the distribution of herds within each SCC band.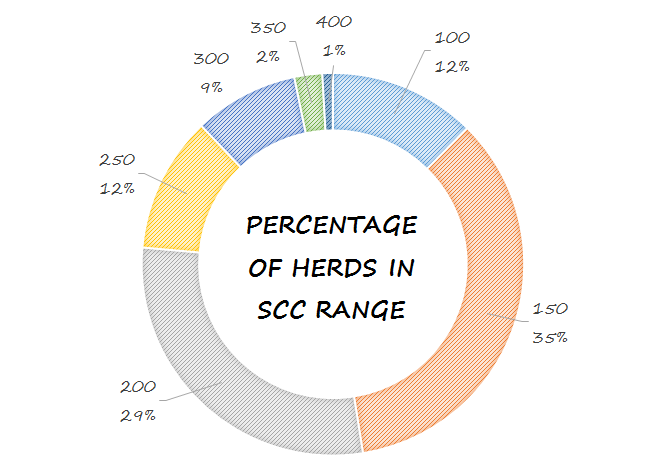 Consider using Tracker to monitor the value of lost milk on your farm and help you keep SCC on track.